Help bust those queues and improve operational efficiency
Easy fit into your business
The Kiosk can be installed in store to supplement the POS Terminals. It is a self ordering unit which will allow customers to place and finalise an order.
Flexible configuration
The Kiosk can configured to suit your location. Self-standing, Bench mounted, Wall hung or even Pole mounted, the Kiosk gives you the flexibility to fit your location.
Simple payment and loyalty
Accepted payment types are Eftpos (via a Tyro pinpad), member loyalty points or member hybrid cash.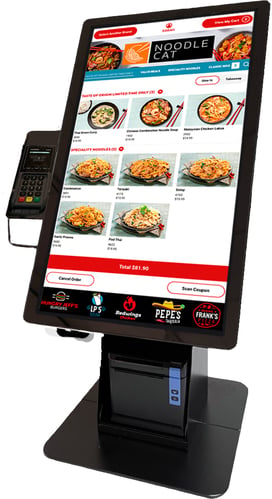 Polygon Kiosk Components
The physical unit for a Kiosk may differ from store to store, but it will be comprised of four (4) basic parts:
A touch screen for choosing menu items, reviewing orders and finalising payment.

A POS Printer for issuing customer receipts.

A barcode scanner to enable customers to scan their loyalty membership details; and

A Tyro Eftpos pinpad to facilitate payments.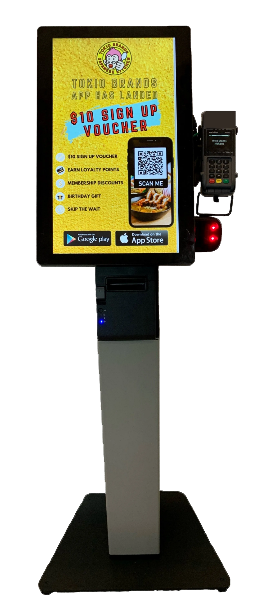 Available through our preferred partner.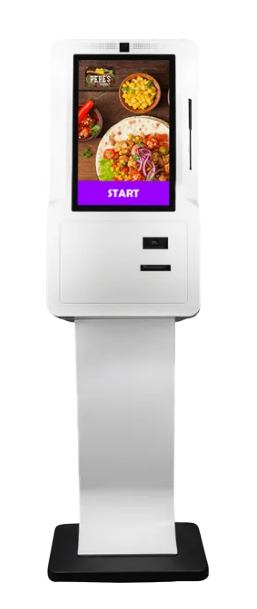 New Feature

Description

Search

Ability to search for menu items

Member (Loyalty) page

- See your points balance

- See your hybrid cash balance

- Reorder from a past order

Infinity scrolling and auto-highlight categories

When scrolling down and reaching the bottom of a category, the menu will continue scrolling to the next category. The current category in will be highlighted on the menu bar.

Scroll Anchor (for long purchase editors)

Scroll arrows to assist when editing an item and the list of choice sets/options appear further down the screen.

Guest Order

Ability to now capture phone number (for SMS notifications) and/or email (for order confirmation)

Multi-brand ordering

Customers can now order across your multiple brands (aligns with Web & App ordering)

Collapsible choice sets by default

The

choice sets (modifiers) can be collapsed by default to make the menu look shorter

(aligns with Web & App ordering)

Show item descriptions

Show the web ordering description for menu items

Numeric or Alpha on-screen keyboard for table number

Use an Alphanumeric keyboard when inputting the table number (previously numeric keyboard only)