Real-time reporting at your fingertips
Real-time Reporting Dashboard
Managing a hospitality venue means managing a range of varied operations - Suppliers, Inventory, Staff, Customers, Kitchen. It would be impossible to do well without having accurate, accessible, real-time information to hand to give you instant visibility of all areas of your business to support decision-making.
Reporting at your fingertips
Offering an easy-to-read single-screen analysis of all the information you need to run your business. It allows you to build tailored reports to suit your business, and access them from a PC, tablet or smartphone for information on the go. You can provide online reports to your staff without them having to access the back-of-house system and multi-site operations can build individual reports for each venue, with a consolidated view for the head office.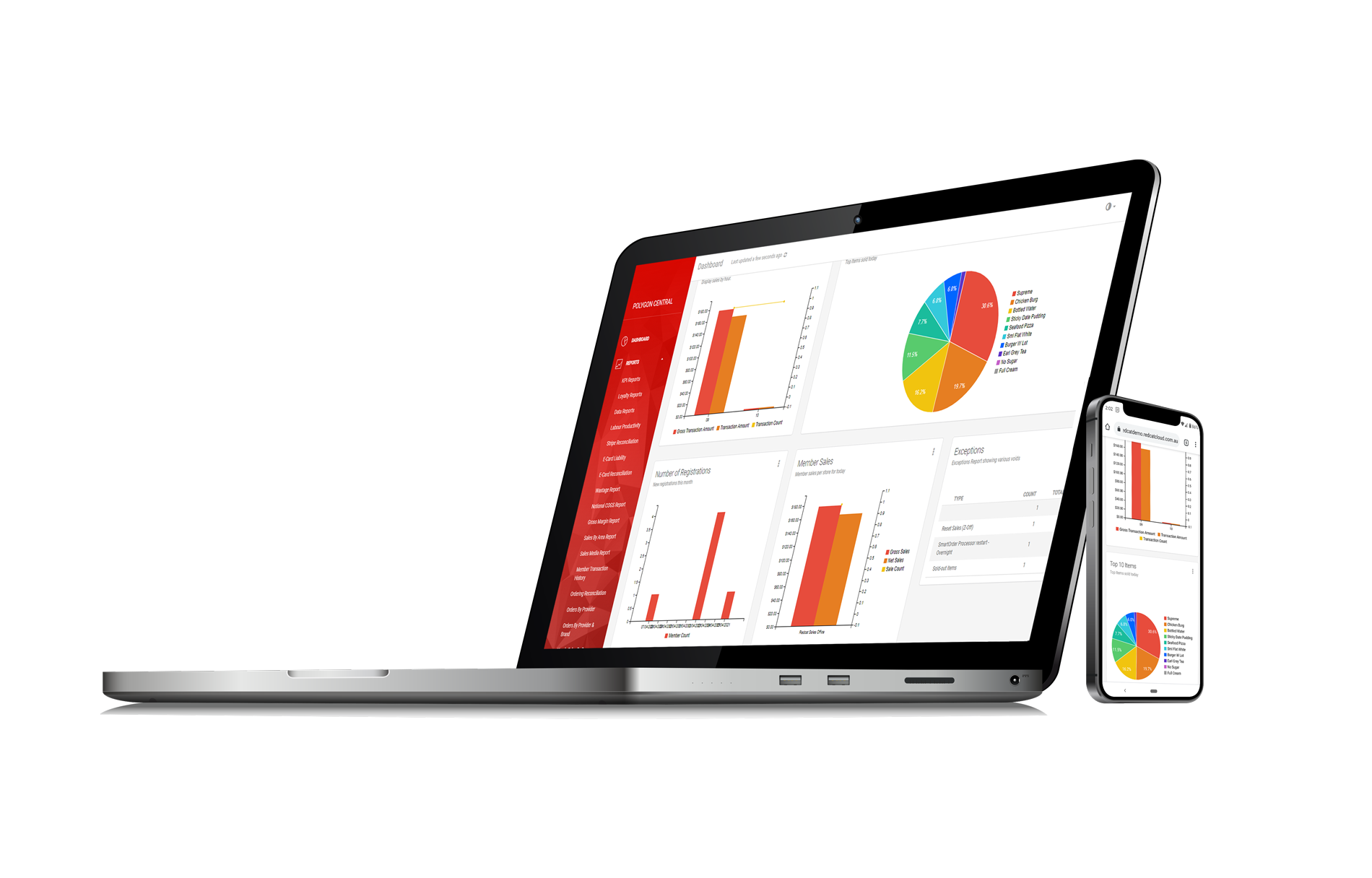 Key Features:
Average transactions

Average spend per person

Exceptions

Opening of cash drawers

Discounts

See the exception

Action quickly

Customisable - users and information

Each decision-level dashboard customised to present the most valuable and useful information

Each user sees the level of detail that they need

All-in-One - overall view of the business on a single screen

Intuitive Data Presentation –no need for complicated and exhaustive training

Mobile Device Accessible – automatically adjusts to suit any mobile device

Real-time information for anyone, anywhere

Visualise and analyse data against KPI's

Facilitate more accurate decision making

Compare today's sales against yesterday's or last week's

Compare sales each hour for more accurate rostering

Find out which products are selling, and which are not