Define the geographical borders for delivery areas applicable to each store
Define delivery borders
Geo Shapes permits the user to define the geographical borders for delivery areas applicable to each store by drawing the border on a map.
Consideration can then be given to geographical, topographical, or structural features when determining the delivery areas that will best maintain the standard of delivered food.
A location may have multiple Geo Shapes applied where each is assigned a priority ranking and applicable delivery fee.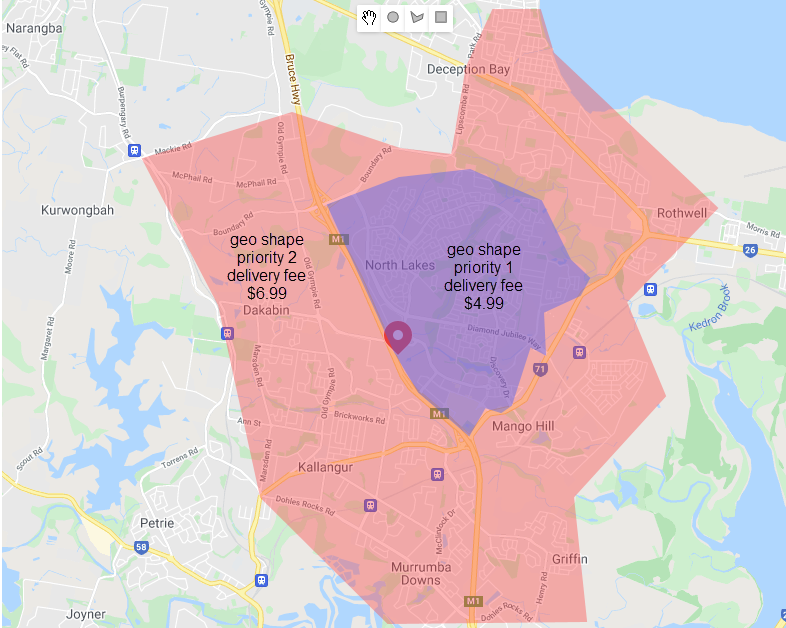 Draw your shape
The map is displayed with a pin dropped for the selected location, then draw your shape with the Circle, Shape, or Rectangle from the toolbar