Reliable and easy-to-use POS for a fast, efficient, and accurate front-of-house
Upgrade your polygon pos
See the benefits of upgrading to Polygon POS
Easier administration

Polygon POS is now easier to control, and has more features:
---
✓ Enhanced coupons options with more control at HQ
---
✓ Energy saving dark background/keys
---
✓ Allocate default keypads/saletypes
---
✓ Updated UI for easier use of EOD feature and refunds builder
---
✓ Role based security for POS users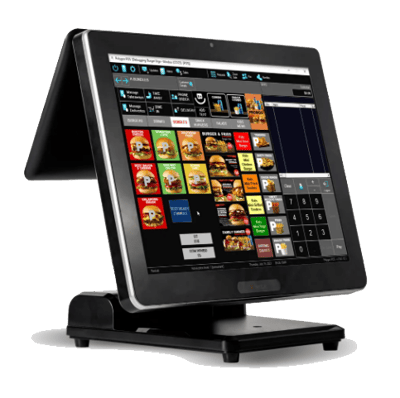 Give your customers the same loyalty experience across all touchpoints.
---
✓ Quick loyalty member lookup
---
✓ See what coupons are available to the loyalty member in real-time
---
✓ Loyalty member coupons are consistent across all touchpoints
---
✓ See loyalty members previous orders and number of visits at POS
---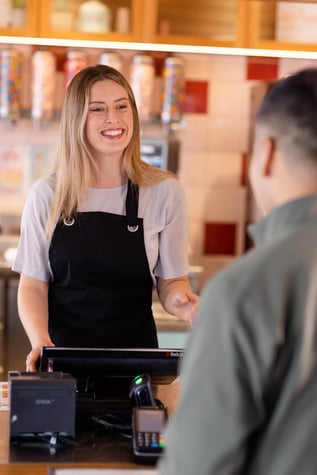 Loyalty member & coupon look-up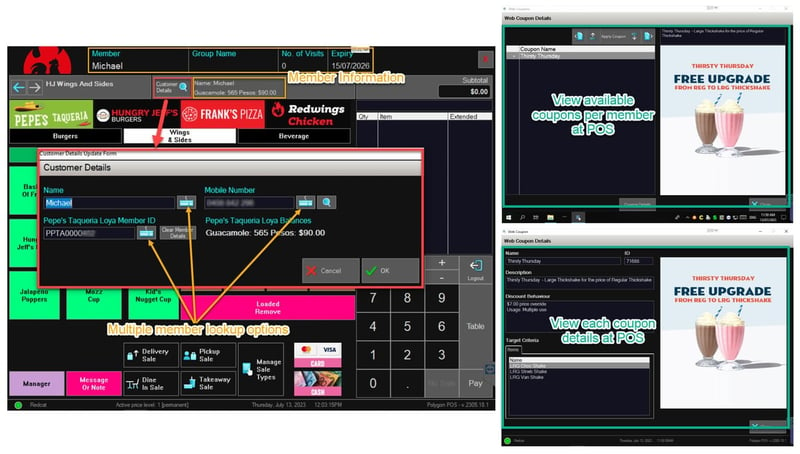 Better customer experience

Provide more options and information to your customers:
---
✓ Online table reservation
---
✓ Order now and pay later for table and online ordering
---
✓ Real-time stock item availability to avoid disappointment
---
✓ Enhanced split bill capabilities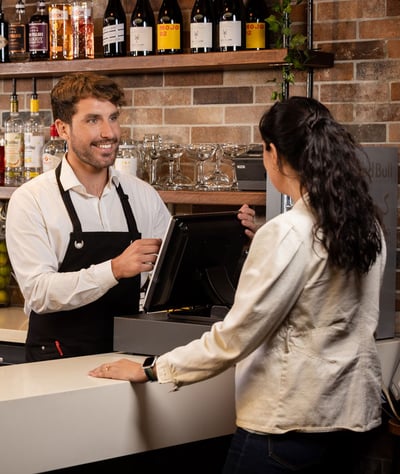 Built for flexibility

Polygon POS has the flexibility to improve efficiency for your staff and improve customer experience.
---
✓ Customise your keypads with pictures of your meal items
---
---
✓ Dynamic discount % off as items are added and removed
---
✓ Positional seat numbers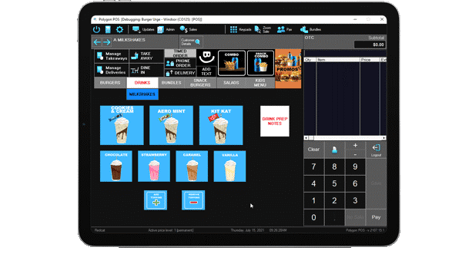 Redcat POS in detail

Redcat POS is reliable and easy to use, whether a POS terminal or tablet. It includes functions for the specifics of running a café, bar, restaurant or franchise business, from a single site to a nationwide multi-site operation, and is customisable to your exact requirements.
Redcat POS' central management enables fast, efficient service at the front of house, with full reporting at the back office. It can be run locally or in the cloud, with built-in redundancy for reliability.
Redcat POS is a reliable and easy to use point of sale system which contains all the functionality required to provide fast, efficient and accurate service operation at the front-of-house, and full management control at the back-of-house.
Intuitive design, fast, efficient and very user-friendly

Easily customised

Powerful back office reporting

Flexibility of either Cloud or locally installed back of house software
Comprehensive security tracking

Reliable, never be without POS with Redcat's built in redundancy

Seamless integration into other Redcat software such as our industry leading loyalty solution

Quick look up, quickly find a recipe or allergy information

Integrated EFTPOS

Sales recording from fixed touchscreen terminals

Sales recording from handheld tablets for roaming staff

Easy and effective display of unlimited sales items on the POS keypad

Wide range of special functions including:

Automatic or multiple price levels

Discounts and surcharges

Client accounts

Management accounts to record staff meals, complimentary items, wastage – items that impact stock levels but for which there will be no revenue

'Another round' repeat order feature

Comprehensive sales mix analysis, sales history and GST (Australia and New Zealand) and VAT (UK) reporting


Diverse range of sales and administrative reports which can be exported, saved as PDF or emailed


Quick service ordering


Integrated loyalty and gift cards
Restaurant and Cafe features
Sales recording against table and staff member - full table and waiter tracking

Graphical floorplans can be modified in real time and integrated with booking and reservation systems

Inclusion of additional instructions with orders for food and beverages

Countdown of specials as they are ordered

Printing of orders in the kitchen, bar and other locations

Easy transfer of charges from screen tables

Merge of charges from two different tables

Splitting of a table account into separate accounts for each diner

Full inventory management


Franchise and Quick Service features
Single screen, dual screen and handheld POS tablet

Layout of sales items and instructions on POS keypad designed for fast and efficient customer service

Weigh scale interface

Integrated EFTPOS

Fast finaliser screen - minimises the number of screens and keystrokes to finalise sale

Customer name recorded and printed on production dockets

Address and Delivery instructions can be included on orders and delivery dockets

Orders taken can be printed locally or directly to production area

Orders can be tracked and displayed on a production monitor that:

Displays 8 orders simultaneously

Recalls the past 64 orders

User defined colour for each order, depending on time in the system

Plays a sound when order comes in

Records time to finalise each order

Key performance indicator and productivity reporting

Cloud-based multi-site capability

Integrations with 3rd party solution providers

Ensures every franchise's transactions are recorded

Standard enterprise dashboarding

Enterprise and multi-location features
Each location can have its own unique hardware configuration

System settings, features and modules can be independently setup for each location

Each location can have independent client and management accounts, staff members, PLUs and keypads

Updates to the POS system and retrieval of all sales data of one location at a time, a group of locations or enterprise

Fully Integrated Add-On Options
Polygon Accounting - fully integrated accounting and financial management

Polygon Payroll - use the standard clock on/off function at the POS terminal to log staff shifts and transmit this data automatically to Payroll

Polygon Inventory - comprehensive stock control module

Polygon Payments - integrated EFTPOS module

Polygon Loyalty – totally integrated loyalty solution

Selected Membership and Management Systems

Polygon Reports - web-based and real-time reporting system