Online Web and App ordering
Reach your customers at home with your branded web and app ordering
Online Food Ordering System
Online food ordering systems have enjoyed a meteoric rise in the past few years, and their presence in the hospitality industry is only growing. Redcat's comprehensive hospitality platform offers you the opportunity to grow your business by reaching customers when they are searching for their next meal.
Redcat's food online ordering system includes a responsive website, starting with 60 menu items, a range of secure online payment options, and complete training for your team. If you're already using a Redcat POS system, you can quickly and easily integrate online ordering functionality, letting you hit the ground running in this competitive and growing space.
Provide flexibility for your customers and open up new revenue streams for your QSR, restaurant group, café, franchise, or fast-casual restaurant. Enquire now to get started with the most innovative online food ordering system in Australia.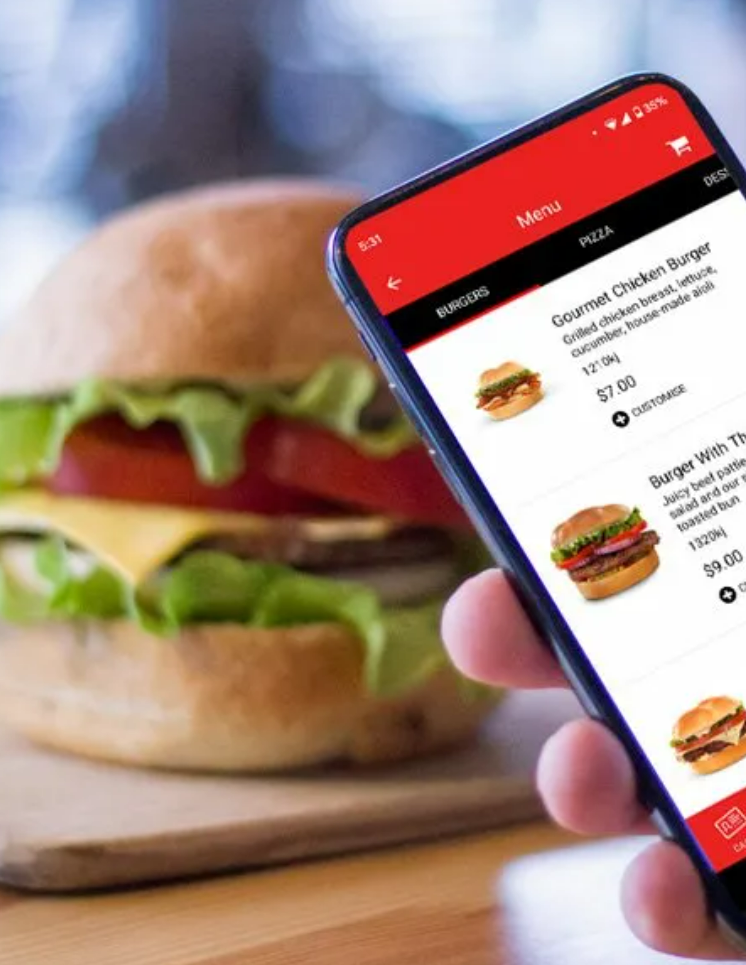 Fully-Integrated Online Food Ordering System in Australia
Your Redcat online ordering system will function seamlessly for customers. The responsive web app will automatically adjust to any screen size and make ordering a simple and secure process, removing the barriers between your customer and their purchase.
As a business owner, you won't have to worry about duplicate orders, pricing inconsistencies, transaction delays, or accounting complications. Redcat's food online ordering system is fully integrated with your POS to prevent errors and ensure online orders are treated just like in-store purchases. This makes life easier for your kitchen staff, inventory management, accounting, and more.
For customers and staff, your new online ordering system will be a seamless extension of your brand and the unique experience you offer.
Discover Australia's favourite online food ordering system with Redcat. Make an enquiry today.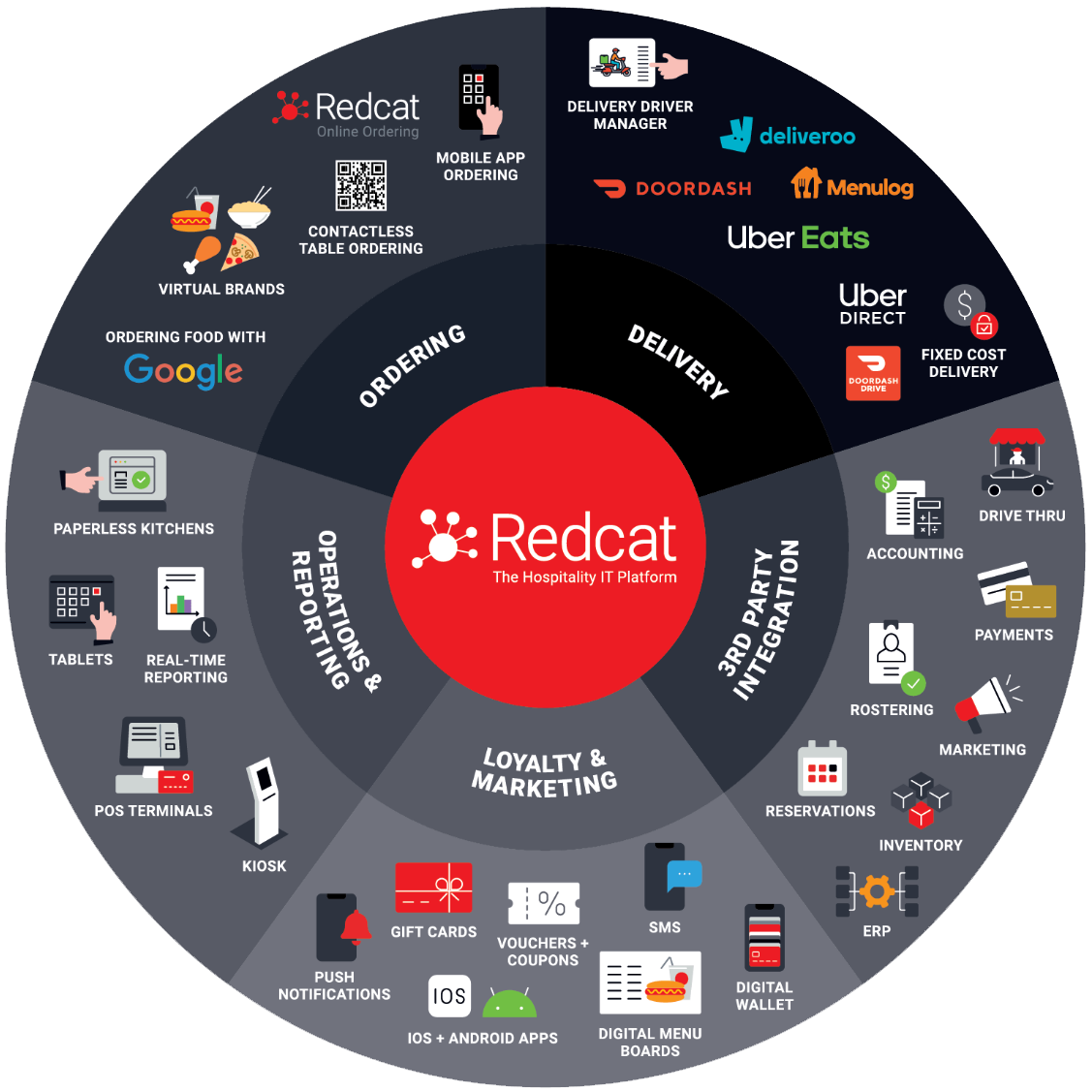 Flexible options for customers
Online ordering through:

Web ordering using a Responsive App (automatically adjusts to screen size)

In-App ordering

Integrate with Loyalty, so your customers can earn and spend points with their online orders.

Multiple payments:

Credit card

Gift card

Loyalty points

Pre-loaded loyalty cash