Greencat
Corporate Social Responsibility
Greencat
Corporate Social Responsibility (CSR)
Redcat prides itself on being sustainable and supporting charities through the following initivatives.
eRecycling - PonyUp for Good
PonyUp for Good is a Social Enterprise that takes your company's donated, decommissioned technology - securely data erase it and on-sell, with a 'reuse first mandate'.
Devices are reused for up to another seven years, providing affordable, working technology to folk in developing countries, while keeping toxic chemicals out of soil & waterways.
The MAJOR KICKER - 50% of PonyUp's profits are donated to SecondBite, Australia's fresh food crusaders, who last year, rescued 11 million kilograms of fresh food and redistributed it to over 1300 food programs nationally. That's over 65,000 healthy meals a day.
What we have done with PonyUp for Good:
Landfill diversion - Our old technology collected by PonyUp has been reused and the remainder has been recycled.

Meals for Australians in need - the re-marketing of this equipment has also generated meals to SecondBite! (www.secondbite.org)

We work with our customers to recycle through PonyUp whenever they are doing a hardware refresh.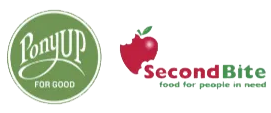 Sustainability - Reground
Reground exists to help businesses help the environment and not let any coffee, chaff or soft plastic waste end in landfill.
Reground creates a community around waste resources to educate us all on how to make our future more sustainable.

Reground changes our current waste disposal structure making it more resourceful for our pocket, people and planet.

Reground exists to create positive change.


Redcat are now using Reground to save coffee grounds from landfill, to be redistributed to community gardens around Melbourne.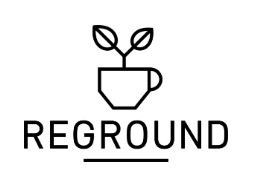 Sustainability - Creative Plastic Cards
Creative Plastic Cards is a leading Australian supplier specialising in premium custom-designed plastic cards, card holders, accessories and marketing materials. Offering environmentally friendly print options, and various sustainability practices that help reduce waste and combat climate change.
Plastic Card Recycle Box
Creative Plastic Cards help their customers reduce their plastic waste by offering a revolutionary plastic card recycling service.
Tree planting in Madagascar
For every customer order, trees are planted in Madagascar by Ecologi, a social enterprise that combats climate change through various environmental initiatives.
Carbon offset & carbon reduction projects
Through Ecologi, Creative Plastic Cards offset each employees' entire carbon footprint, including emissions from their home, personal travel, holidays, food, and recreational activities. They also contribute to the world's best climate crisis solutions, including carbon reduction projects taking place all over the world.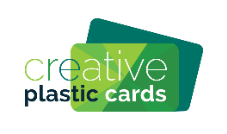 Sustainability - TerraCycle
TerraCycle and Colgate® have partnered to create a free recycling program for oral care product packaging. Program accepted waste: Toothpaste tubes and caps, manual toothbrushes, electric toothbrush heads, toothbrush and toothpaste tube plastic packaging, floss containers. Once collected, the tubes and brushes are separated by composition, shredded and melted into hard plastic that can be remolded to make new recycled products. Click here to learn more about the recycling process.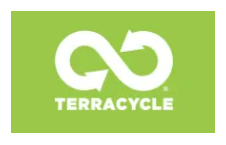 Sustainability - Koala Clancy Foundation
Koala Clancy Foundation is inspiring local communities to help ensure a future for wild Koalas 🐨, particularly in the Western Plains of Victoria.
Redcat sponsored a tree-planting day out, to regenerate Koala 🐨 habitat in the You Yangs (South-West of Melbourne), on Saturday 27th August 2022